Yay! I finally got back my pictures from Boston. They're not so great, since they came off of a disposable camera, but they're still cute :) This is Jordan and me at Quincy Market...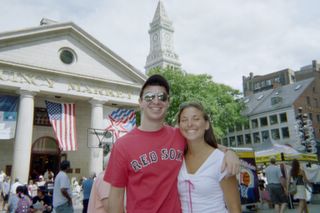 quincy market

And this is me sitting on Boston Common!!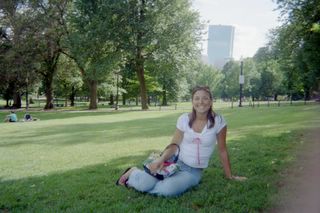 boston common

Here's Sumner and Jordan in their Red Sox jerseys the day we went to Fenway...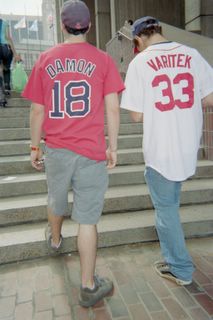 boys

Anyways, just thought I'd share a few of those :) I'm totally crazed right now with all the last minute 'to-do' items. I'm headed back to Cornell on the 19th!! Man that's soon. It's quite depressing to think that summer is practically over and it's time to get back to work. --sigh-- I guess I always knew that the fun would have to come to an end. But, if I'm really honest, I'm pretty excited to get back into the swing of things. Literally... I miss swing dancing!! And friends and even classes maybe a little. I can even admit that I miss Ithaca weather... what with it being over 100 here with the heat index.... haha just kidding!! I'd take 100 degrees over 2 feet of snow and negative temperatures any day :)
So in approximately 10 days I will be moving into my very first apartment. It's actually more of a house than an apartment, but same-dif. It's kinda wierd to think about. I'm really really going to be on my own now. I'm going to have to pay rent and clean and cook. It's scary... I'm starting to feel mature. Yuck. I still want to be Peter Pan and fly around NeverNeverland and never ever grow up. No sir. Not me!
Lol, anyways... I'll be back on the 19th so if you're in Ithaca come visit me!! It's 118 Blair Street :)
For the rest of you... feel free to come for a weekend!! You know you want to...
I'm off to do some 'work' now ;) 'til we meet again...
...erica